Résumé
I joined Elvinger Hoss Prussen in 2019 and was admitted to the New York State Bar in 2020.

I hold a French Master's degree in banking and finance law and an LL.M. from Duke Law. Prior to joining the firm, I worked three years for BNP Paribas in Paris and in London.
Expériences professionnelles
Associate (corporate, banking & finance)
Elvinger Hoss Prussen , Luxembourg - CDI
De Septembre 2019 à Aujourd'hui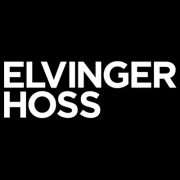 - Capital markets (debt and equity)
- Corporate, mergers & acquisitions
- Finance
- Structured finance and securitisations
Legal counsel (debt capital market)
BNP PARIBAS , Londres - VIE
De Janvier 2017 à Juillet 2018
- Working in both English and French, advised internal clients on a full range of domestic and cross-border transactions, with responsibilities for all stages in the process, from negotiation to execution.
- Developed significant expertise in drafting base prospectuses (pricing supplement, offering circular), dealer agreement (programme agreement), agency agreement, trust deed, term sheet, final terms, subscription agreement, expense side letter, legal opinion, signing and closing agenda, and reviewing auditor's letters (arrangement letter, comfort letter, circle up, representation letter etc.), accounting letter and rating letter.
- Handled due diligence on multiple transactions.
- Managed debt securities transactions—both on standalone basis and under issuance program (privately or publicly issued, plain vanilla or structured, including hybrid and regulatory capital)—for clients of the Bank.
- Handled liability management transactions (buy-backs, tender offers, exchange offers).
- Advised on debt securities issuances and liability management transactions for BNP Paribas as issuer.
- Assisted the ALM/T team for various issuance programs of the Bank.
- Established and updated issuance program as arranger and dealer for clients of the Bank.
Legal counsel (derivatives & structured finance)
BNP PARIBAS , Paris - CDD
De Mai 2015 à Septembre 2016
- Drafted legal documentation relating to Warrants and Certificates issuances under the BNP Paribas Group issuance program.
- Handled multiple structures (standard, complex or exotic) and several types of underlying (Shares, Indices, Custom Indices, Commodities, ETI, or Hybrid).
- Developed expertise in various types of listings: unlisted, listed on a regulated or unregulated markets, including Amsterdam, Frankfurt, Geneva, London, Luxembourg, New York, Madrid, Milan, Paris, and Stockholm.
- Handled various types of offers: publicly offered, sold under a private placement exemption in the Europe Union or abroad.
Formations complémentaires
Master of Laws (LL.M.)
Duke University School of Law - Corporate & Financial Law and U.S. Securities Law
2018 à 2019
Honors: Duke Law Merit Scholarship Recipient
Certificate: Business Law Certificate
Website: www.law.duke.edu
Master of Laws (Master)
Université Toulouse 1 Capitole - Banking and Financial Law (M2 Secteur Financier)
2013 à 2015
Activities and Societies: Master 2 Financial Sector Association, President
Honors: Mention Bien
Website: www.mastersecteurfinancier.com
Bachelor of Laws (Licence)
Université Toulouse 1 Capitole - Civil Law
2009 à 2013
Activities and Societies: University Board of Trustees (CEVU) , Elected Students Representative
Website: www.ut-capitole.fr
Anglais - Courant
Français - Langue maternelle