Expériences professionnelles
Finance and administrative manager
Institut de recherche pour le développement (IRD) , Bangkok - CDI
De Mars 2019 à Aujourd'hui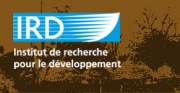 Administrative and finance manager
Business France , Bangkok - CDI
De Juillet 2014 à Aujourd'hui
› Finance
Manage the financial budget, planning and analysis.
Manage the preparation of financial reports and maintained all records that included but not limited to accounts payable and receivable, payroll and purchases.
Manage organizational cash flow and forecasting.
Monitor and coordination of all accounting activities. Worked closely with the Head office in France on financial issues.
Supervising inventory to make sure that all the received and issuance are recorded properly.
Liaise with internal and external auditors, financial advisor to the head office, bank…

› Human resources
Monitor and update all the aspects of the Human Resources Policies, 13 employees (locals and expatriates) contract, budget, payroll, conflict management, health insurance, recruitment, resignation, new arrival, social dialogue, training, holidays, knowledge of Thaï labour law.

› IT: Budget, Local IT representative in liaise with Hong Kong and Barcelona offices, IT stock, IT room.

› VIE trade advisor
Administrative and finance assistant
FRENCH EMBASSY , Vientiane - CDI
De Mai 2012 à Juillet 2014
› Accountancy and cost control concerning development projects (cooperation and cultural actions), Control all the financial aspects in concordance with the agreements of the projects (budget, financial reports, expenditures).
› Human resources: Monitor and update all the aspects of the Human Resources Policies, 52 employees (locals and expatriates) within the diplomatic representation (contract, payroll, conflict management, health insurance, recruitment, resignation, new arrival, social dialogue, knowledge of lao labour law…).
› Accountancy concerning the diplomatic representation. Payable and receivable, petty cash control, budget and annual statement, daily inputting, cost control, cost reducing-measures. › Service contract: search service provider concerning the maintenance of the diplomatic Representation (electricity, repairs…) and control the execution.
› Holidays and Travels control, equipment purchase control, inventory.
Formation complémentaire
Bac +3 Gestion comptabilite
Gestion comptabilite
2008 à 2009
Anglais - Courant
Français - Langue maternelle
Lao - Courant
Thaï - Notions