Résumé
Holding a university degree in Software Engineering with Object development (C, C++) & Systems and networks (Cisco) and more than 6 years of professional IT experiences in several business sectors with multiple skills in ERP, EPM & BI tools.

I won knowledge around human resources, finance, procurement, supply chain and engineering acquired from a world leader of the Electronic Manufacturing Services following an international project of ERP data migration.

I joined Creative IT in 2014 as a Technical Support Specialist in Data recovery for several customers, and since in many and 3-tier data projects (alimentation, modelization, reporting), with roles spanning from junior consultant to leader analyst, technical expert in SAP BusinessObjects Business Intelligence platform, project leader in SAP Business Planning & Consolidation. I acquired experience with others multiple often strategic missions.
Expériences professionnelles
Sap analytics expert - senior bi/etl consultant
Arηs Developments , Esch-sur-alzette - CDI
De Juin 2020 à Aujourd'hui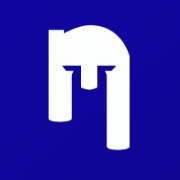 European Investment Bank

Technical environment :

SAP BusinessObjects Business Intelligence 4.2 SP4 & SP7
SAP Lumira 2.2 SP1 & 2.4
IBM DataStage 11.3
Windows Server 2012 R2
Sap analytics engineer - bw / hana
SOPRA STERIA CONSULTING , Courbevoie - CDI
De Décembre 2019 à Mai 2020
Subcontractor for Airbus Helicopters :

- Upgrade SAP BusinessObjects BI 4.1 SP5 to 4.2 SP7
- Installation and configuration of SAP Lumira Server 2.3
- Alignment with SAP BO 4.2 security through CMC for SAP BO Mobile
- Verify bug-fixes and perform regression testing for a few Webi reports
- Training for advanced users on new features SAP BI 4.2 SP7 with training template from scratch
- SAP Lumira Designer evolution costing/quotations
- Development of BEx Query & HANA views
- Monitoring of SAP BW & SAP SLT with process chain resolutions in error
- SAP BODS jobs resolutions in error
- Participation in a benchmark of SAP BusinessObjects Webi vs Tibco Spotfire & SAP Lumira Designer vs SAP Analytics Cloud

Techical Environment :

- SAP BusinessObjects Business Intelligence 4.2 SP7
- SAP Business Planning and Consolidation 10.5 for SAP NW
- SAP Analytics Cloud 2020.1.4
- SAP Analysis-for-Office 2.7 SP1
- SAP Lumira 2.3 SP1
- SAP ECC ERP 6.0 SP15
- SAP BW 7.40
- SAP HANA 1.0 SPS12
- SAP Landscape Transformation Replication Server 2.0
- SAP Solution Manager 7.1
- 360 Suite (View & Bind)
- Microsoft SQL Server 2016 & Windows Server 2012 R2
Sap analytics project engineer - sap bpc project leader
MICROPOLE , Aix-en-provence - CDI
De Janvier 2019 à Novembre 2019
- Financial Management :
Air Liquide

- Smart Business Intelligence :
Regional Council of Île-de-France

- Associated technologies :
SAP BusinessObjects Business Intelligence (4.1 & 4.2)
SAP Business Planning and Consolidation 10 for Microsoft
360 View
Oracle Data Integrator Studio ODI 12c
Oracle Business Intelligence Enterprise Edition 12c
Oracle Database 11g & 12c
Cent OS 6.8

- Tasks :
Creating decision reports
Running unit tests and recipe
Drafting of delivery documents
Deployment and delivery of interfaces
Estimation of the workload

- Financial Management :
CHANEL

- Associated technologies :
SAP Business Planning and Consolidation (7.5 & 10) for Microsoft
Microsoft SQL Server 2008 R2
Windows Server 2012

- Tasks :
Technical support during the financial consolidation campaign and for 2020 budget
Import file on database
Export from database to Excel to check datas
Rights administration for users concerning some data
Monthly reporting
Billing on internal application
Sap analytics consultant
COSMOS CONSULTING , Aix-en-provence - CDI
De Septembre 2018 à Janvier 2019
SAP Gold Partner
SAP Certified Partner Center of Expertise
SAP Recognized Expertise in Business Intelligence Suite

- Former:
SAP Lumira
Web Intelligence Level 1 & 2
Information Design Tool Level 1 & 2

- Administration, operations and security:
SAP Lumira
SAP Crystal Reports
SAP Analytics Cloud
SAP BusinessObjects Business Intelligence (SAP BO)

- Workshops:
SAP Business Information Warehouse (SAP BW)
SAP ERP S/4HANA
Web services RESTful & WACS
Talend Cloud

- SAP BusinessObjects platform installation, migration, update and audit (3.x) (4.x)
- Realization of internal projects including architectures and universe for new commercial services
V.i.e - it leader analyst erp data migration & analytics implementation
ASTEELFLASH GROUP , Suzhou - VIE
De Mars 2017 à Août 2018
French International Internship programme during 18 months (V.I.E) under the responsibility of Business France for an International ERP Data Migration (Accelerate project) for multi-year, global roll out of Core Business Process Model improving efficiency, effectiveness, and cost supported by a common ERP (QAD Cloud ERP), PLM (Agile) and MES solution (Cogiscan) with several professional trips (UK, USA, China, Mexico, Germany, Czech Republic, Tunisia)

- Apply reference mapping files to local values to prepare QAD import files
- Building VBA tools to prepare import files
- Building VBA tools to test and detect warnings and errors existing in legacy system (old ERP)
- Modeling data from others ERP like SAP ERC ECC, CANIAS ERP (Germany), MAX ERP (Mexico)
- Load import files in QAD Cloud ERP using QAD Qxtend Excelerator, QAD CIM Excel and Excel integration through QAD
- Testing applications based on test cases
- Verify bug-fixes and perform regression testing
- Implementation of QAD Business Intelligence tool
Formation complémentaire
BTS
Lycée Vauvenargues - Informatique et Réseaux pour l'Industrie et les Services techniques
2012 à 2014
- Object development (C, C++)
- Systems and networks (Cisco)
Compétences
Outil SAP Business Object