Expériences professionnelles
Head of internal control
SANOFI , Santiago - CDI
De Juin 2014 à Mars 2015
Sanofi: Pharmaceutical, CHC, Genzyme, Sanofi Pasteur, and Merial.

- Ensure a satisfactory level of internal control within Sanofi Chile.
- Formalize and audit local procedures.
- Maintain local Delegation of Authorities and monitor the Segregation of Duties.
- Ensure the implementation of corporate mandatory controls.
- Manage the relationship with auditors and the follow-up of audit recommendations.

Internal control and compliance officer
SANOFI , Macquarie park - VIE
De Août 2012 à Février 2014
Sanofi ANZ: Pharmaceutical, Consumer Healthcare, Sanofi Pasteur, Genzyme, Merial, etc.

- Ensure a satisfactory level of internal control within Sanofi Australia & New Zealand.
- Manage the Sarbanes-Oxley (SOX) project within the ANZ operations.
- Perform operational and financial audits and contribute to the mitigation of identified risks.
- Follow-up of audit recommendations (Internal audit and SOX audit).
- Perform SOX audits of Sanofi Australia and Sanofi Korea.
- Additional mission as Financial Controller.
Internal auditor
Fiat SpA , Trappes - CDI
De Septembre 2011 à Juin 2012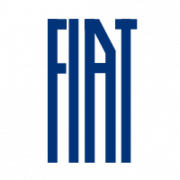 Fiat Group: Fiat Group Automobiles, Ferrari, Maserati, Teksid, Comau, etc.

Missions types:
- Operational and financial audits (General review of processes).
- ICFR Testing : Internal Control over Financing Reporting.

Companies Audited:
- National distribution subsidiaries (Fiat France, Fiat Spain, Fiat Belgium, etc.).
- Owned dealers.

Activities Audited:
- Purchasing, Inventory Management, Sales, Production, Account Receivables, etc.

Tasks :
- Interview line management, prepare a risk assessment, conduct detailed data analyses, share results with the company, and generate positive recommendations.
Français - Langue maternelle
Anglais - Courant
Espagnol - Courant